LucidSound®, the fastest growing gaming headset brand, announced shipping of their LS25 eSports Stereo Gaming Headset. Developed to appeal to the eSports community and competitive PC gamers, the LS25 remains focused only on the features essential to providing superior performance during tournament play.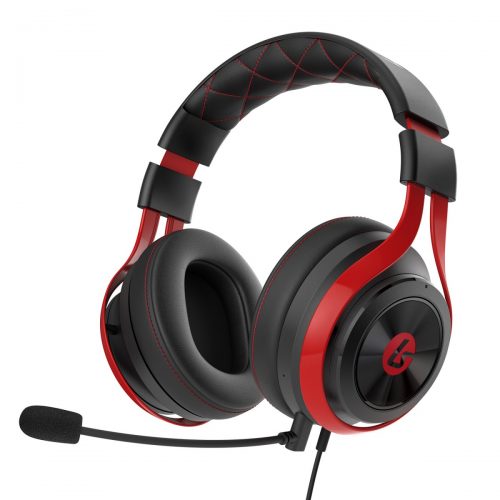 Committed to audio fidelity, comfort and ease of use, the LS25 delivers rock-solid, distortion free performance, ideal for the PC gaming community, yet compatible with Xbox One, PS4™, Nintendo® Switch™, Mobile and PSVR™.
The all-new LS25 features improved driver units delivering crystal-clear sound and tuned in-house by LucidSound engineers so players can easily distinguish between their teammates, in-game audio and the sounds of their competitors. Improved ear-cups provide even greater comfort for sustained play and are easy to detach from the headset for cleaning or replacement. The signature LucidSound control scheme is ideal for when gamers cannot afford to lose their concentration allowing gamers to quickly adjust volume.
Key features of the LS25 eSports Stereo Gaming Headset include:
50mm High Fidelity speakers with Neodymium magnets have been specifically engineered for gaming
A remarkably clear sound stage so that gamers can easily identify teammates, enemies and audio cues that provide the difference between victory and defeat
Dual mics allowing players the option of using the integrated discrete mic (Ideal for phone calls and casual chat) or the unidirectional, flexible boom mic for intense gaming sessions
Direct to PC connection via a 3.5mm audio jack, ensuring a simple connection to any gaming rig
Reliable audio connection with no batteries required, pro gamers can be assured of uninterrupted game and chat audio
Proprietary control system, allowing gamers to adjust volume simply by turning the ear cup
Fully compatible with PC, Xbox One, PlayStation®4, Nintendo® Switch™ and mobile platforms
The LS25 eSports Stereo Gaming Headset is available via Amazon and all leading gaming retailers.