adidas and Vitality continue their partnership and heighten their collaboration by introducing VIT.01, their first pair of limited-edition sneakers. The VIT.01 shoe, which was created at the SpeedFactory, Adidas' factory of the future, is available  at Team Vitality's new headquarters, the V.Hive,  on their e-shop, on adidas.fr and on footlocker.fr.
By unveiling this limited-edition capsule collaboration, adidas and Vitality are celebrating the extension of their multi-year contract and accelerating their collaboration to offer fans a product that bears the colours of one of Europe's finest esports teams. This pair of sneakers embodies innovation, the symbolic value of both partners' DNA.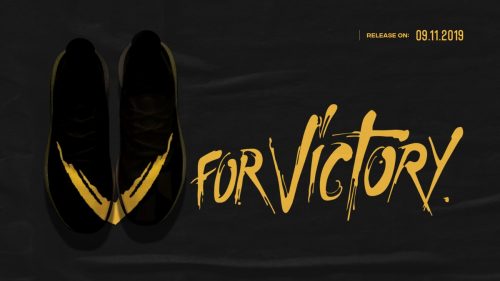 Speedfactory is the manufacturing plant in which VIT.01 was developed. This manufacturing concept is based on the brand's FUTURECRAFT label (like the other 4D and Loop concepts of the same label), which is an incubator of innovation. Such a process made it possible to create in record time (a few weeks) a custom-made shoe benefiting from cutting-edge technology that meets the needs and desires of each Team Vitality member. A true co-creation process whose design and conception are based on the codes of Team Vitality.
Designed hand in hand by the Team Vitality and adidas teams to best represent the club's identity, the VIT.01 sneakers are adorned with a black stem intertwined with white geometrical shapes symbolizing the wings of the team's famous bee. A yellow straight line with a brushed effect draws the V of victory, as soon as the right and left feet are joined. VIT.01 is a high-performance pair of sneakers thanks to the BOOST sole, whose energy return remains unequalled. In addition, the shoe is equipped with a reflective grey heel reinforcement of the same color as the three adidas strips. Last, the tongue is adorned with Team Vitality and the brand's logos, gathered together in a black oval bubble. The inscription VIT.01 is engraved on the heel.
All of this forms a faithful representation of Team Vitality, both in the colors and in the high-performance elements that make up the pair.
adidas has always supported creators of all kinds, from athletes and musicians to artists, but also gamers who contribute to creation and constant innovation. It was obvious for the brand to renew its support for Team Vitality, a partnership initiated in 2017 which already positioned adidas as the first sports equipment manufacturer to invest in the French esports market.