STEALTH announced the availability of their gaming lifestyle headset range, the XP-Camo. With a choice of four distinct designs, the XP-Camo allows gamers, streamers and audio fans to go from seat to street; with a headset equipped to deal with both in-game and real-life scenarios.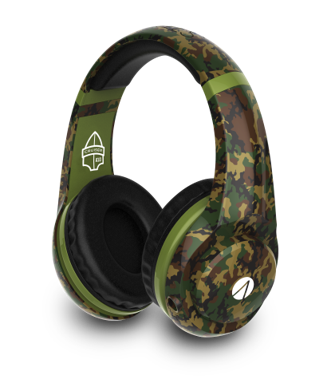 No matter what your arena, there's an XP-Camo headset to suit: the arctic camouflage of the XP-CONQUEROR; the desert camouflage of the XP-WARRIOR; or classic woodland camouflage of the XP-CRUISER. Whether you're camped behind a bush in COD, streaming some shows on the beach or listening to your favorite playlists under a snow-capped bus shelter, the XP-Camo range of headsets has you covered.
Each of these headsets feature an adjustable, padded headband coupled with flexible ear cushions to give all-round comfort. While, inside, there are 40mm speaker drivers ensuring every detail is crystal clear. The XP-Camo headsets also feature an innovative L-shaped 3.5mm jack plug; an alternative design providing better protection for the, typically weak, jack plug. Ensuring these STEALTH headsets enjoy a longer lease of life.
XP-Camo headset mics are both flexible and removable, allowing the mic to be positioned exactly as you would wish or removed altogether. With control over both in-game and chat volume — as well as muting the microphone — gamers will be able to tailor their audio experience during play. These headsets are a multi-format range: compatible with Xbox One, PlayStation 4, Nintendo Switch, PC, mobile and tablet.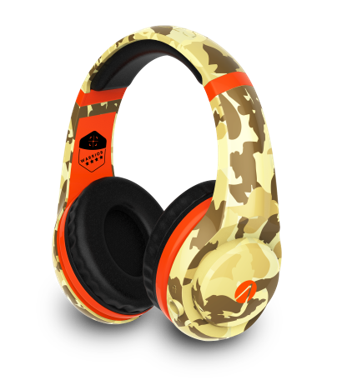 The jewel in STEALTH's camouflage crown, however, is the XP-WIRELESS CRUISER, which offers gamers even more freedom and flexibility, with a wireless operating range of 10 meters courtesy of an independent transmitter that connects to both PS4 and PC. With a built-in rechargeable battery, packing in up to 15 hours of gameplay, it will see gamers through even the most arduous campaign. Much like its XP-Camo namesake, it also sports a classic woodland camouflage design.
The XP-Camo range from STEALTH is available from all leading game retailers.