Rebellion Publishing announced ZOMBIE ARMY: FORTRESS OF THE DEAD, a brand new novel by Chris Roberson (iZombie, B.P.R.D) set before the events of Zombie Army 4: Dead War.
Zombie Army: Fortress of the Dead follows a squad of 'deadhunters' in as they journey deep into the Alps in search of answers – who carried out 'Plan Z'? Are the dead being guided by hands unseen? And is there really a hidden Nazi fortress deep in the mountains? If they're going to find the truth, the squad must fight their way through hordes of the dead – and even then they may not make it out of the mountains alive…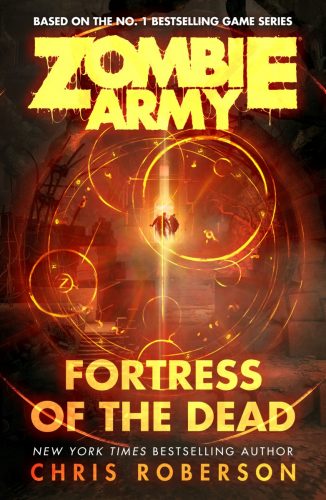 As announced this week, Zombie Army 4: Dead War is coming to PlayStation 4, Xbox One and PC on February 4, 2020. Featuring a harrowing new campaign for 1-4 players, huge new levels across Southern Europe, and hordes of ghoulish new undead to slaughter, it's set to take the world – living or otherwise – by storm!
Zombie Army: Fortress of the Dead will launch alongside Zombie Army 4: Dead War when it hits bookstores in the US on February 4 and UK shelves on February 6.
ABOUT CHRIS ROBERSON
Chris Roberson is the co-creator with artist Michael Allred of iZombie, the basis of the hit CW television series, and the writer of several New York Times best-selling Cinderella miniseries set in the world of Bill Willingham's Fables. He is also the co-creator of Edison Rex with artist Dennis Culver, and the co-writer of Hellboy and the B.P.R.D, Witchfinder, Rise of the Black Flame, and other titles set in the world of Mike Mignola's Hellboy. In addition to his numerous comics projects, Roberson has written more than a dozen novels and three dozen short stories.