VirtTrade in partnership with F1 has released, 'F1® Trading Card Game' ahead of British Grand Prix in Silverstone in July. Licensed by Formula 1® and now available as a free-to-play app on iOS and Android to be released in July, F1 Trading Card Game offers a unique experience that combines social game elements and collectible trading card mechanics for mobile gamers and F1 fans alike.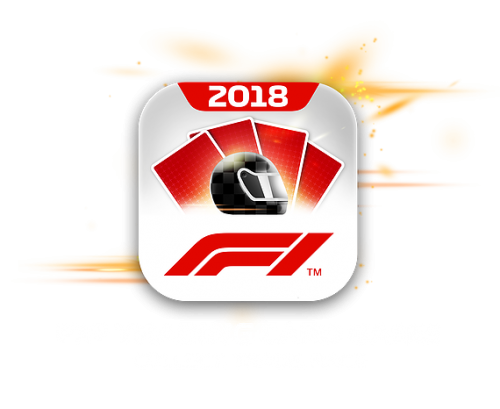 F1 Trading Card Game includes collectible images of the drivers, tracks, teams and all the electrifying racing day action with specific updates from each and every race weekend. While the F1 race calendar will be the focus of most activity, 'Head to Head' racing and the in-app community will drive engagement in between races and during the off-season.
Collecting and trading are the heart of F1 Trading Card Game, with every card containing attributes to help build a winning deck and a scratch card area that reveal facts and trivia. Duplicates can be 'fused' to create ultra-rare cards that give an extra edge when racing. Much of the community action takes place in the 'Pit Lane' where fans can find friends to challenge and trade cards with.
Paul Mayze, Managing Director of VirtTrade said: "We've refined our digital collecting experience over the last few years, and we think F1 fans are going to love it. F1 are launching some great digital initiatives this year and it's great to be a part of that."
Adam Crothers, Head of Digital New Business at Formula 1 said: "VirtTrade offers F1 a new and alternative take on presenting our mix of content as well as a new entry point for fans. We think their unique take on collectibles gamification will be a hit."