Venom® announced the shipping of the Carry Case for Nintendo® Switch™, a deceptively simple sounding accessory that offers storage on a truly epic scale!
The Carry Case offers a one-stop storage solution, providing ample space for the Switch console, Dock, Pro Controller, Joy-Con™ Controller Grip, cables and up to 21 games!
High-performance protection is provided via the robust outer shell and adjustable carry strap, designed to protect your hardware from bumps and scratches associated with travel. In addition, the internal foam is designed to mould perfectly around all of your Switch components.
Lightweight, durable and portable, the Carry Case is a stylish addition to any console owner's collection, built with the highest quality materials, for reliable and safe storage.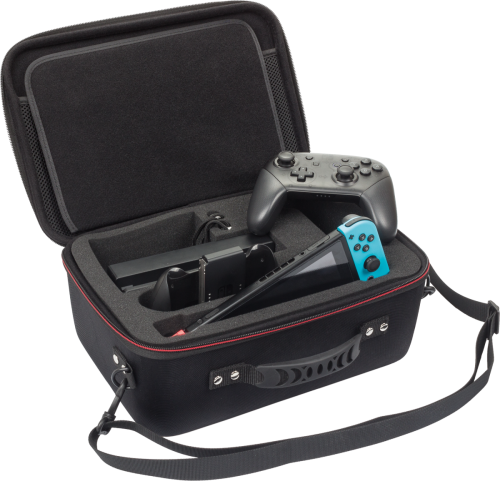 "There are many solutions for Switch gamers to carry their console, but few allow gamers to transport their dock, cables, accessories and games safely.
The Carry Case not only provides ample space for the entire Switch eco-system but does it stylishly and with a uniquely high-quality build," said Tom Hodge, Director of Sales for Venom UK. "With the summer holidays in full swing, we believe gamers will be on the move often and looking to bring their gaming with them wherever they travel. The Carry Case is the answer to safe storage and arrives at the perfect time to protect consoles everywhere!"
The Carry Case is available from Amazon and other leading gaming retailers.