My Arcade, a leading manufacturer in licensed retro gaming collectibles, announced today that its DIG DUG™ Pocket Player is available for MSRP $34.99 at Amazon.com and select retailers.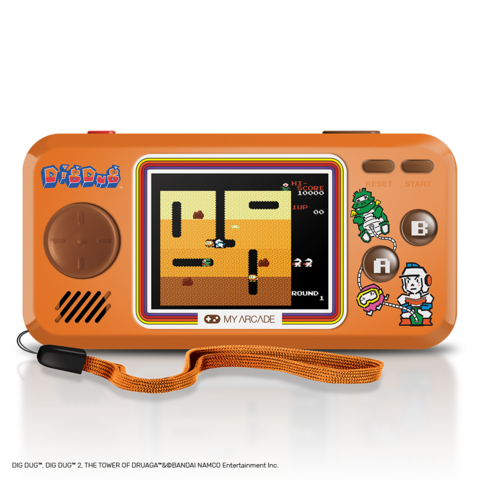 DIG DUG™ Pocket Player [$34.99]:
Featuring 8-bit versions of the wildly popular DIG DUG™ and its sequel, DIG DUG™II, players will navigate underground tunnels to eliminate monsters. This Pocket Player also includes THE TOWER OF DRUAGA™ that has players navigating mazes to save a maiden from an evil demon.