Com2uS' new idle defense RPG game, Girl's War Z, is available globally for both iOS and Android. The game offers a wide range of strategic gameplay, a unique storyline and a variety of fun RPG elements. Publisher Com2uS will be hosting in-game events that will provide users with generous rewards in celebration of the global release.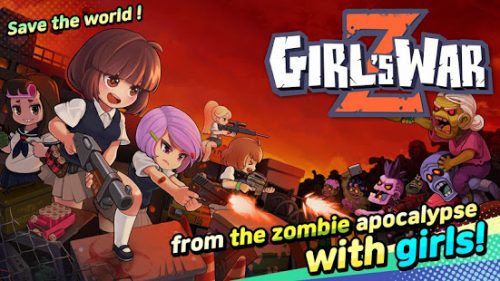 In Girl's War Z a group of high school girls are trying to save the world from the looming apocalypse after a zombie virus has spread around the world. As an idle defense game – a genre that has recently been spotlighted by many gamers around the globe – players can choose from a wide range of strategic RPG elements including skills, deck formations and the collection and creation of unique characters who eradicate their shambling enemies with deadly efficiency.
In celebration of the global launch Girl's War Z provides in-game items as gifts to all players who log in to the game over the next month. Additionally, publishing company Com2uS will hold various in-game events with generous rewards.