Have you got what it takes to save your kitchen from a pizza ? invasion ?
Play as pappy the head chef who love's his kitchen more then his house.
Pappy makes a visit to his beloved kitchen to only go and find its been took over by festering pizza's.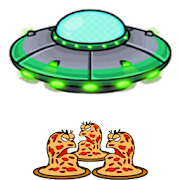 Pappy is calling you to help him tackle the infestation…..Are you up to the job..?
Wack the pizza's to destroy them to gain high score the higher the score the better the loot to help you tackle this invasion.
See you in the kitchen for pizza ? ?
Platforms Google Play
Download Here