Award-winning developers Appxplore (iCandy) have released a massive new update for their fairytale-inspired clicker, Light a Way, introducing a guild system that includes dress crafting and pet customization! Players can now create a guild by awakening a Tree of Light. For the first time, the Guardians of Light will be able to chat with guild members, send each other their love, and join forces to take on the colossal shadow beast, the Tartarus, for incredible rewards.
As their bonds strengthen, guild members can harvest Lightseeds and use them to craft special dresses only available in the Tree shop, including a magnificent frozen princess gown, a cheerful cherry red dress, an angelic winged robe, and more!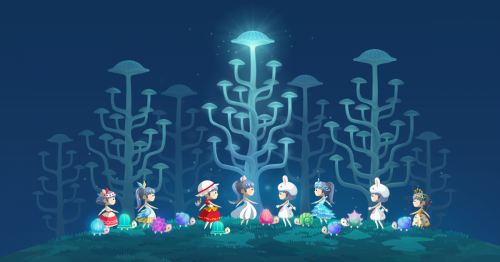 The Guardian of Light herself is not the only one who gets cosmetic upgrades. This time, the magical turtle sidekick Turtie gets his very own range of colorful candy-like shells to replace his default blue flower bulb shell! Each player may display their own customized Turtie upon the branches of their Tree.
With these new social and co-op features, Guardians of Light can now empower each other in the quest to banish the eternal night. You never walk alone – play Light a Way now and light up the world with the power of friendship!
Play Light a Way on Android
https://play.google.com/store/apps/details?id=com.appxplore.lightaway
Play Light a Way on iOS
https://apps.apple.com/us/app/light-a-way/id1228576904