How do you give thanks to the cute magical creatures who help you save entire worlds from eternal darkness? Taxidermize them and wear them as tribute!
Players of fantasy idle clicker Light a Way can celebrate Thanksgiving now by unlocking new outfits inspired by your adorable companions. Now you too can become a glowy, squishy creature of light, fighting alongside your equally luminescent friends to banish the darkness and restore brilliance to the world!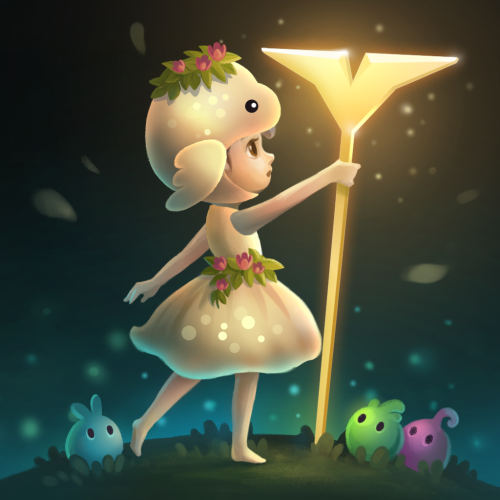 Get a delicately translucent dress filled with a calming glow, just like the Lumi Lantern, a magical luminous whale. You can also collect stars to unlock three colorful jelly-like dresses, just as cute and bouncy as the Red, Green, and Blue Lumi blobs that help you scatter light to fend off the encroaching darkness.
With these new outfits, your faithful friends will always be a part of you. Play Light a Way now and light up the night with the power of friendship!
Download Light a Way now on Google Play:
https://play.google.com/store/apps/details?id=com.appxplore.lightaway
Download Light a Way now on the App Store:
https://apps.apple.com/us/app/light-a-way/id1228576904