MLB Perfect Inning 2018 is back and available worldwide and supported by iOS and Android devices. Whether it's PVP or 'Turn Battle' mode, MLB Perfect Inning 2018 features all 30 MLB teams, an all-new training system for increasing stats and "Legend Player System," and exclusive images of Clayton Kershaw highlighted throughout the game.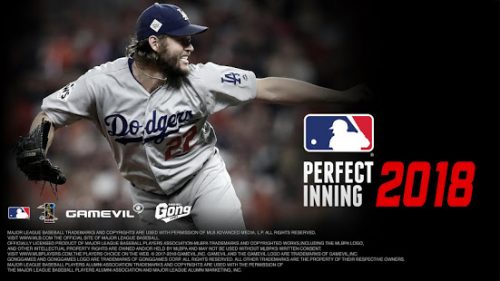 With the help of the MLBPAA, GAMEVIL is bringing MLB Hall of Famers to players' real-time game via the "Legend Player System," making player enhancement easier than ever before. The Legend Players will bring retired and Hall of Fame players from the past into the current game, with cards only accessible by participating in various in-game components, such as collecting trophies.
Additional new features include live season updates, an improved, user-friendly interface and a Team Deck that allows for easier team customization.
MLB PERFECT INNING 2018 is now available worldwide for free on the App Store and Google Play.
MLB Perfect Inning 2018 on Google Play: http://bit.ly/MLBPIandroid