Niantic, Inc. and The Pokémon Company International are bringing all of the spooky surprises in the form of in-game events and rewards to Pokémon GO this month. Beginning October 17 at 9 p.m. BST, players can rescue newly turned Shadow Pokémon from Team GO Rocket including Weedle, Kakuna, Beedrill, Electabuzz and more. There will also be new thrilling threads in the Style Shop and the debut of Yamask! If Trainers are lucky, they might even encounter Shiny Yamask.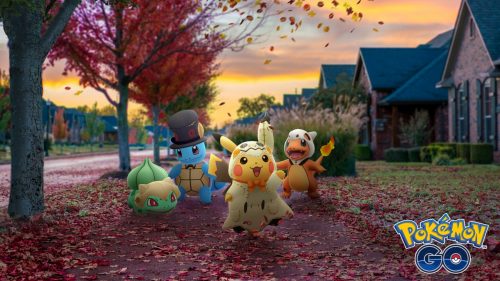 In addition, a special limited-time event will be taking place throughout October.This limited-time event will start on October 17 at 9 p.m. BST and last until November 1 at 12 p.m GMT. With this event, players will enjoy:
More Ghost- and Dark-type Pokémon appearing in the wild, in Eggs, and in raids
Pokémon wearing creepy-cute Halloween costumes appearing in the wild and in raids
The debut of the Pitch-Black Pokémon, Darkrai, who will be appearing in five-star raids
Frightful and fun Field Research tasks
Trainers can also stay up-to-date on Pokémon GO announcements and the latest real-world events by following the game on Twitter or liking it on Facebook.