The robots are launching a terrible new assault in Alien Path this Halloween! It's time for your aliens to destroy the robot invaders in this tricky mobile puzzle RPG.
To give your aliens a fighting chance, treat yourself to the Spooky Bundle, an amazing deal containing legendary power cards, sparks, and coins. Armed with spooky new powers, you must defeat your robot enemies and take their candy to exchange for jack-o'-lanterns, full of delicious treats to power up your aliens even more!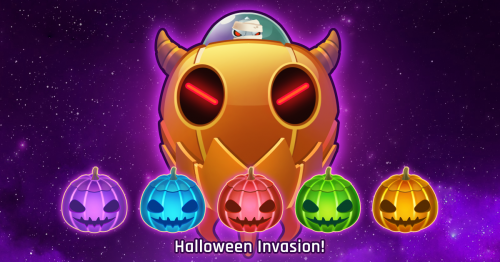 Play Alien Path and defend the universe against the robot invasion this Halloween!
Download Alien Path for Android:
https://play.google.com/store/apps/details?id=com.appxplore.alienpath
Download Alien Path for iOS: