Razer Customs, a new online service by Razer.com offering exclusive case designs for a range of popular smartphones.
At launch, gamers can choose from over 150 designs from popular triple-A games such as Overwatch, World of Warcraft, Street Fighter V, and Monster Hunter, and then personalize each case with their names or gamertags.
Razer has partnered with Blizzard, Capcom, and Super Evil Megacorp and will be teaming up with other major publishers to roll out new designs every month, and gamers can expect more exclusive designs from other publishers, esports teams, and streamers from YouTube and Twitch.
With Razer Customs, getting your dream phone case is just a few clicks away. Gamers can visit Razer.com, choose their phone model and desired design, apply their personalization options and place an order. They can expect to receive their Razer Customs case in a week's time.
No-compromise approach to both protection and style
Razer Customs will initially launch with cases to fit the following phone models:
iPhone X
iPhone XR
iPhone XS
iPhone XSM
Samsung Galaxy S10
Samsung Galaxy S10 Plus
Google Pixel 2 XL
Huawei P10 Plus
Printed with a high-resolution image with true color ink, all Razer Customs smartphone cases are built to give the most vibrant and faithful image reproduction of gamers' favorite icons and games.
Cases are available in two variations – Lite and Tough. The Lite cases are made of impact-resistant polycarbonate, with a slim, snap-on profile and clear open spaces for port connectivity, while minimizing the overall increase in the size of the handset. The Tough cases have a dual-layer design, with an impact-resistant polycarbonate outer shell and a TPU liner for extra durability and protection.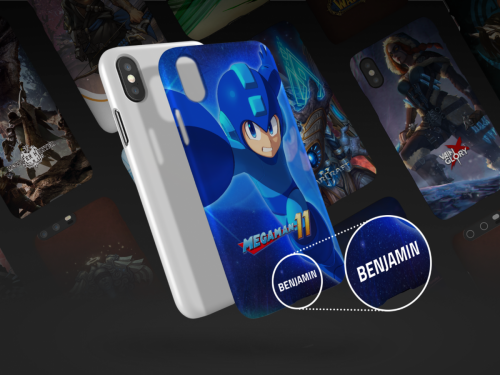 PRICE & AVAILABILITY
Lite Case: $39.99 USD / 49.99€ MSRP
Tough Case: $49.99 USD / 59.99€ MSRP
Note: Prices include custom text/personalization