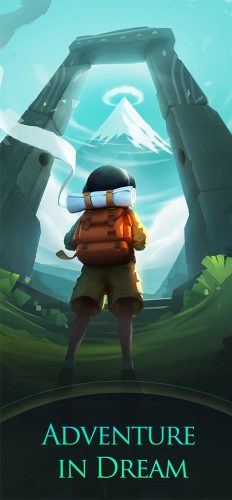 Cheetah Games announces the global release of its music arcade mobile game 'Rolling Sky 2'. Rolling Sky 2 is the fourth music game of Cheetah Games, followed by Piano Tiles 2, Rolling Sky and Dancing Line that long stayed on the top of music chart and gained great popularity among players.
In Rolling Sky 2, it is easy to operate by controlling the characters to dodge obstacles and traps in each level. With fascinating challenges and original soundtracks, players can experience touching dream journeys both visually and aurally. Rolling Sky 2 has 5 levels to play now and more levels are expected to be updated regularly.
Rolling Sky 2 is the sequel title to Rolling Sky which has accumulated over 400 million downloads worldwide since its launched in 2016 and also the global winner of 2017 Google Play Best Indie Game. Inherited its style from the previous games, 3D graphics and beautiful background music are the highlights of the new title. However, Rolling Sky 2 has got different heroes to make the storyline vivid.
During its soft-launch phrase in the past few months, Rolling Sky 2 has already got recognition from its players. With its subtle design, the game is the winner of Red Dot Award: Communication Design 2018.