Neowiz's hit strategy RPG Brown Dust has launched its biggest content patch to-date, including the much anticipated Jump-Start Quest system, "Jump-Start Festival" event, and new Six Devils Companions! These additions will see players new and old showered in an abundance of gifts guaranteed to grow their armies bigger, faster, and stronger than ever before.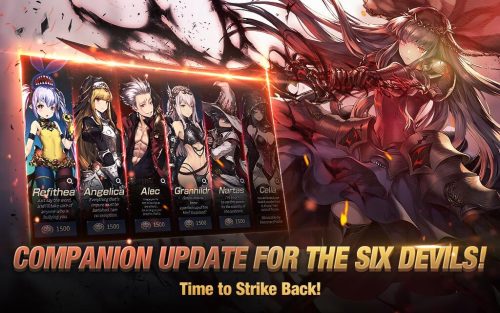 With the introduction of the Jump-Start Quest system, players will now have new quests and numerous updated login rewards to enjoy. Most notably, players can select a free, max-ranked Six Devils Mercenary from fan favorites like Alec, Angelica, Granhildr, as well as four ★4 and three ★5 freebies (also max-ranked) from a daily-rotating cast of heroes!
Additionally, the Six Devils, arguably some of Brown Dust's most powerful heroes, will each receive their own Companion and subsequent sub-stories. Not only will each companion further empower their accompanying Six Devil, but once enchanted to +5 will unlock a special new Costume to equip!
What's more, the "Jump-Start Festival" event, available Oct. 31st to Nov. 28th UTC, will reward participating players with hard-to-earn items such as Legend Skill Books, ★5 Skill Books, and Legend Scrolls, among others. This all compounded by a slew of quality of life changes and bug fixes, there has never been a better time to join the countless Brown Dust players around the world.
About Brown Dust
Easy to pick up but difficult to master, Brown Dust effortlessly blends classic turn-based combat, riveting narratives, and captivating anime-inspired designs to deliver the ultimate mobile strategy experience. Available for free on for both iOS and Android, is rated T for Teen (PEGI 12).