Crab warriors are getting treated to delicious mooncakes as part of the Mid-Autumn Festival in idle clicker Crab War!
While battling ferocious reptiles with your loyal crab troops, players can tap on the Moonlight Butterfly to collect mooncakes and trade for various rewards such as pearls, gems, conches, and even the beautiful Bunny Lantern Crab Shell, patterned after traditional Chinese lanterns.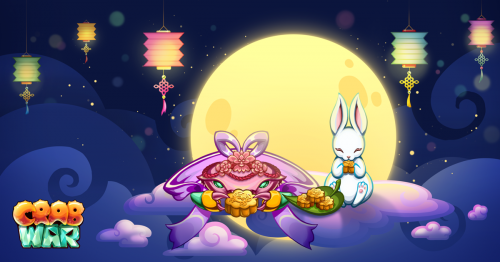 The Bunny Lantern Shell is a reference to the legend about a jade rabbit that lives in the moon as companion to the moon goddess, who is worshipped as part of the Mid-Autumn Festival. In addition, the Turtle Lantern Shell, Lotus Lantern Shell, and Goldfish Lantern Shell are also available.
Play Crab War and start collecting your golden mooncakes.
Crab War on Android
https://play.google.com/store/apps/details?id=com.appxplore.crabwar
Crab War on iOS
https://itunes.apple.com/my/app/crab-war/id1024875461