Lab Zero Games and Scarlet Moon Records present the Indivisible Original Game Soundtrack with music composed by Hiroki Kikuta. This 60+ track score is an RPG fan's dream come true with an adventurous and varied sound that takes listeners to the farthest reaches of the world alongside many battle and exploration themes. Kikuta-best known for his work on Secret of Mana, Trials of Mana, and Soulcalibur V-has poured his heart and soul into the score, spending many hours researching instruments that are vital to giving Indivisible its distinct soundscape. His compositions are accented with live performances including vocals by Rionos and Jillian Aversa. The Indivisible Original Game Soundtrack is available wherever digital music is sold: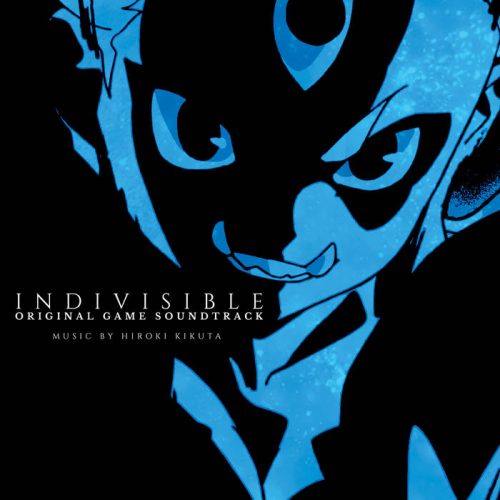 "I was extremely excited when I heard that the team behind Skullgirls wanted me to write music for their new RPG, Indivisible," reflects Hiroki Kikuta. "I consider myself very fortunate to have been able to work on this game. While working on the unique sound for Indivisible was truly a challenge, it was a worthwhile experiment and I believe the continuous creative effort and difficulties developing the right sound turned out for the best. Listen to the soundtrack and hear the irrefutable evidence that we've created something truly special to accompany this beautiful game. Please enjoy it!"
Indivisible is an action RPG/platformer featuring stunning hand drawn art and animation, unique real-time combat mechanics, dozens of playable characters, and a rich storytelling experience. The story revolves around Ajna, a fearless girl with a rebellious streak. Raised by her father on the outskirts of their rural town, her life is thrown into chaos when her home is attacked, and a mysterious power awakens within her. The game's huge fantasy world, characters and aesthetic design are inspired by various cultures and mythologies. By uniting people from faraway lands, Ajna will learn about herself, the world she inhabits, and most importantly, how to save it.
Enjoy Indivisible on Steam, PlayStation 4, and Xbox One tomorrow, October 8, 2019, and on Nintendo Switch in the coming months.
About Hiroki Kikuta
Hiroki Kikuta is a veteran videogame composer based in Tokyo, Japan who's best known for his work on Squaresoft's beloved SNES RPG, Secret of Mana and the recently-released Trials of Mana which appeared for the first time outside of Japan in 2019. While at Squaresoft, he also scored Soukaigi on the original PlayStation.
Kikuta then struck out on his own as an independent game developer, creating, directing, and composing music for the PlayStation title, Koudelka. He's since been actively involved in writing music for indie games in Japan and abroad, most recently completing work on Indivisible and starting on music for Hazelnut Bastille,  Orange Island, and many others.