Scarlet Moon Records released The Long Return (Original Game Soundtrack), a touching orchestral score by Dale North. Best known for his work on Wizard of Legend, Nintendo Minute, and the upcoming Sparklite, North has poured his heart and soul into this moving puzzle-adventure title where players explore a vibrant world as a young cub reliving the memories of its lost mother. Expect everything from sweeping adventurous suites to heart wrenching orchestral ballads throughout this game and album.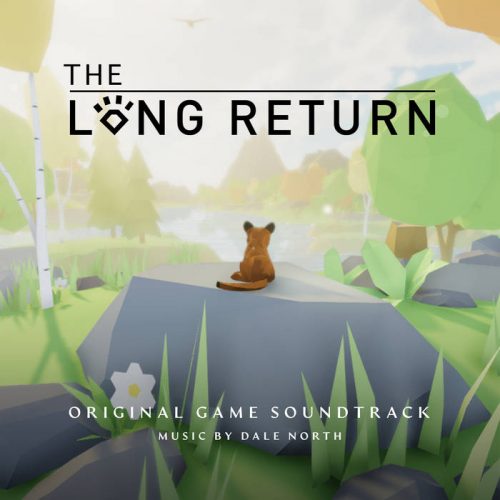 The Long Return (Original Game Soundtrack) is available wherever digital music is sold:
"The Long Return came along at a time where I was really feeling the need to express myself musically so I was grateful for the chance," comments composer Dale North. "I was immediately taken by its story, adventurous spirit, and emotional range, so I knew it was the perfect opportunity for that expression. Big, sweeping melodies and heavy thematic work expressed through strings, piano, and woodwinds tell the story of this cub's journey over the course of the game, incorporating adventure, sorrow, joy, fondness, determination, and more. Writing this soundtrack took me through those emotions as well, making this a very personal, important work for me."Look forward to the release of The Long Return on Steam on October 2, 2019:
About Dale North
Dale North is a composer, arranger, and orchestrator for videogames, based in the San Diego. As a multi-instrumentalist (piano, vocal, brass), performer, and singer-songwriter with an international training, he brings a unique voice to videogame music.
Dale's music mixes traditional instrumentation with vintage colors, blending live pianos and orchestral tones with the synthesizers and sound sets that shaped the sounds of games from the Super Nintendo and PlayStation eras. His upbringing in Tokyo, Japan helped shape his melodic sense (and his love of synthesizers), and he continues to hold the traditions of game music in the highest regard.