Hand-drawn fantasy characters spring to life in a fresh content update for LYN: The Lightbringer, the hit story-driven role-playing game (RPG) from NEXON Korea Corporation, subsidiary of NEXON Co., Ltd. ("Nexon") (3659.TO), a worldwide leader in free-to-play online and mobile games. Beginning today, mobile players worldwide can download and warp into the extensive content update on the App Store and Google Play that introduces new raid bosses and more.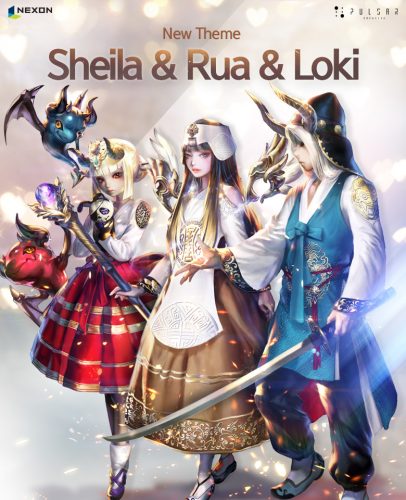 As part of Season Two of LYN: The Lightbringer, today's update delivers an unprecedented roster of new features, including:
New Raid Bosses – The difficulty levels of the Proud, Glaaki and Kanhel Raid Bosses have been increased for daring players to challenge and defeat
Festive Wardrobes – LYN's adored characters Sheila, Rua and Loki can now be customized with traditional Korean outfits at the in-game shop
Special Events – To celebrate today's update, players can participate in the Full Moon Creation Event, where they will receive a reward box upon completion of the quest given to them during the event
Altar of Advent – The popular Altar of Advent has been changed to Verulian
Additional Balances – Today's update also delivers several system improvements and bug fixes.
Jeong Juno, best known for his work on Lineage 2, teams up with the publishers at Nexon to create LYN: The Lightbringer's enchanted world. LYN: The Lightbringer boasts a unique cast of 3D-rendered models inspired by Jeong's hand-drawn artwork. In this stunning role-playing game, players take control of brave hero Jean to explore the wicked realm of the godlike Daeva.
The latest LYN: The Lightbringer content update is available now to download for free on the App Store and Google Play.
Visit the official LYN: The Lightbringer website here