Thor suffers a terrifying curse in the latest Halloween update for Thor: War of Tapnarok, an epic mobile clicker about the battle to defend Asgard against Loki and his minions.
Doomed to roam the nine realms as an undead skeleton, Thor gets a withered new look with stringy white hair and a skeletal visage. This new Skele-Thor skin has stats that automatically stack with all previous Thor skins upon purchase, doubling the gold you get from bosses, as well as adding 20% crit damage.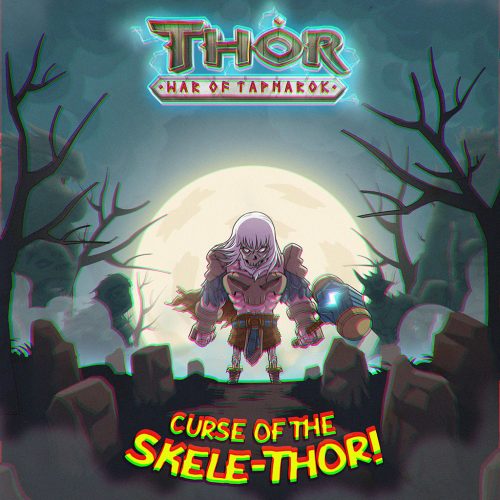 Will Thor be able to break the Viking witch's curse and escape Niflheim? Decide Thor's fate now in Thor: War of Tapnarok!
Play Thor: War of Tapnarok on Android:
https://play.google.com/store/apps/details?id=com.appxplore.thorclicker
Play Thor: War of Tapnarok on iOS:
https://apps.apple.com/tr/app/thor-war-of-tapnarok/id1414178316