A massive Halloween-themed content update arrives in time for the October season in LYN: The Lightbringer, the new story-driven role-playing game (RPG) from Jeong Juno, known for his work on Lineage 2, and NEXON. Mobile players worldwide can download the latest LYN: The Lightbringer content update on the App Store and Google Play.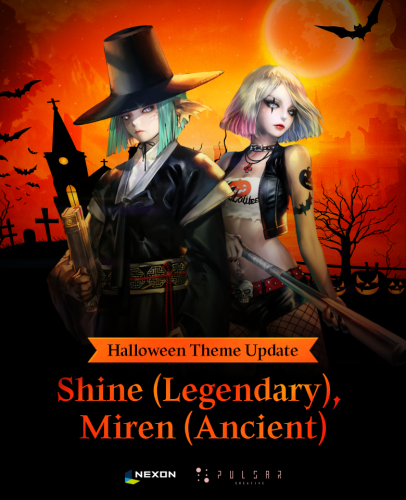 With Halloween's exciting and frightening antics right around the corner, LYN: The Lightbringer offers a spooky wave of fresh content, including:
New Chilling Theme – All menu screens have been updated to add a Halloween-themed festive flair to LYN's unique and enchanted art style
Halloween Treat Event – From now until Wednesday, Oct. 23, players will receive daily "Halloween Special Baskets" that contain between 100,000 and 500,000 random Gold. Players can also participate in the Daily Check-In Event during the same times
Sorcery Shop Event – Players are invited to complete in-game challenges and gather magical points to be traded for exclusive rewards
Altar of Advent Change – The new challenging Altar 'Miyura' is now accessible in LYN's dark fantasy world
Additional Balances – Multiple in-game bugs have been addressed and other stability and character balances applied.
Jeong Juno, best known for his work on Lineage 2, teams up with the publishers at Nexon to create LYN: The Lightbringer's enchanted world. LYN: The Lightbringer boasts a unique cast of 3D-rendered models converted from Jeong's beautiful two-dimensional art. In this gorgeous role-playing game, players command the brave hero Jean to explore the treacherous realm of the godlike Daeva.
LYN: The Lightbringer is available now to download for free on the App Store and Google Play.