The Chinese Room, a Sumo Digital Studio, is proud to announce that its acclaimed first-person narrative adventure Dear Esther is now available for iOS and iPadOS devices in the App Store. This mobile version of the game offers an intimate new way to play an award-winning experience.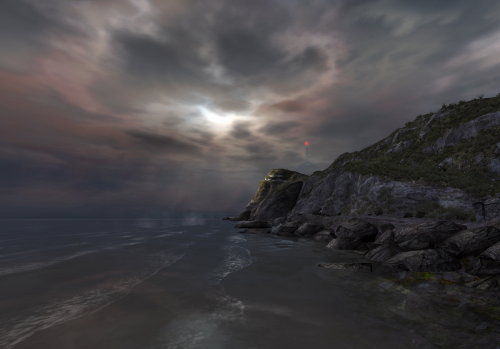 Dear Esther asks the player to explore the mysterious windswept coastline and shimmering caves of a dreamlike Hebridean isle. Beginning with an unnamed narrator uttering fragments from a letter addressed "Dear Esther", players must make sense of peculiar markings on the walls, strange machine parts, and eerie, otherworldly sightings. Dynamic narration means that no two playthroughs are the same, offering the player more than one way to interpret Dear Esther's hypnotic tale.
Since its commercial release on PC in 2012 and console in 2016, Dear Esther has sold over one million units and is seen as a benchmark in interactive and emotional storytelling. PC Gamer said it "provokes thought and feeling in a way few other games do." It also won praise for its visuals and music, with The Daily Telegraph saying, "Dear Esther's visuals are majestic".
The game has won multiple awards since release including the prize for "Excellence in Visual Arts" at the 2012 Independent Games Festival, "Best use of narrative" at the 2012 Develop Awards, "Visual Design" and four more awards at the 2012 TIGA Awards, and 5 nominations at the 2012 BAFTA awards.