Materia Collective released a special symphonic metal DELTARUNE tribute album titled Field of Hopes and Strings by String Player Gamer. Those familiar with YouTube star and multi-instrumentalist String Player Gamer's past tributes to game creator and composer Toby Fox's UNDERTALE soundtrack will enjoy this refreshing spin on the DELTARUNE soundtrack, this time including the talents of several other YouTube celebrities. Field of Hopes and Strings is fully licensed and available today:
Field of Hopes and Strings on All Storefronts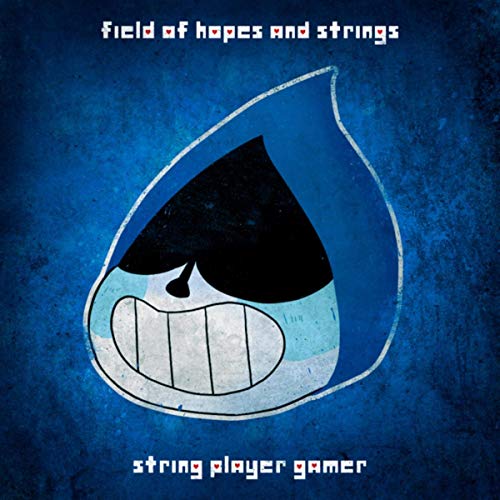 "Field of Hopes and Strings is my love letter to the wonderful and whimsical world of DELTARUNE. Arranged mostly in symphonic metal style, the album can go from slow and relaxing to intense headbangers without warning. I've invited several musician friends to join me in this musical adventure including RichaadEB, TeraCMusic, SungHa Hong, and more!"
Key themes from DELTARUNE are included, such as the fan-favorite "Field of Hopes and Dreams" area and the Chapter 1 final boss theme, "Chaos King." The full track list is as follows:
01. Fanfare
02. The Legend
03. Field of Hopes and Dreams
04. Chaos King
05. Scarlet Forest
06. Empty Town
07. Friendship
08. Lancer
09. The World Revolving
10. VS Susie
11. Rude Buster
12. Darkness Falls
13. Before the Story
14. Don't Forget
About String Player Gamer
Diwa de Leon a.k.a. YouTube's String Player Gamer is a multi-awarded film and television composer and international performer working in music for more than 20 years. Born to a musical family, Diwa has developed an early passion for gaming
after having tried Super Mario Bros. for the first time as a kid. After finishing his music composition degree at the University of the Philippines, he blossomed into a prolific film composer. He has over 50 feature films, 6 original albums and countless live performances to his credit.
After discovering YouTube, he decided to showcase his two passions: music
and gaming. His over 300 orchestral renditions of videogame and pop culture
music such as themes from the Super Mario series and Star Wars are among
his most popular videos.
As String Player Gamer, he has released albums dedicated to The Legend of Zelda, Mega Man, Final Fantasy, and of course, UNDERTALE.