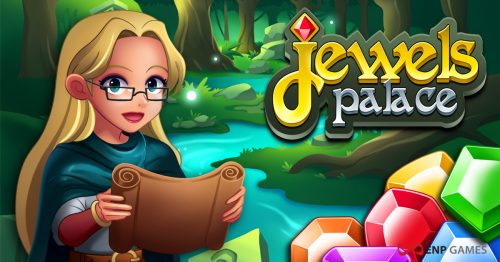 ENP GAMES announced that the Global iOS version of the game Jewel Palace, the match-3 puzzle game developed by (V2R) has been launched in 155 countries.
Jewel Palace is the sequel to the mobile puzzle game Jewel Fantasy, a mobile game where you match 3 jewels of the same kind to progress through stages. Due to the simple concept of the game, it can be played by everyone, anywhere, at any time, with amazing graphics and a unique system that shifts gravitation, all topped off with a mysterious world map to provide endless hours of fun.
This game is 100% free and can be played and enjoyed without limit. Also, no internet connection is required, making it the perfect game for all environments.
Along with the iOS launch of Jewel Palace, the soft launch of the Android version is currently ongoing in a few countries. It will also be available in Korea very soon.