Scarlet Moon Records released Prescription for Sleep: Shovel Knight. This eighth album in the Billboard-charting Prescription for Sleep: Game Music Lullabies series has been created alongside Yacht Club Games to bring GENTLE LOVE's unique brand of jazzy lullabies for sleep, relaxation, and studying to one of the biggest videogame sensations of recent years. The album features 19 tracks from Shovel Knight and its expansions, including the highly-anticipated King of Cards, due out next week. GENTLE LOVE, which is comprised of Metal Gear Solid and Bayonetta series composer Norihiko Hibino on saxophone and Etrian Odyssey performer AYAKI on piano, also performs an original theme inspired by the world of Shovel Knight titled "A New Dawn" for 20 tracks total.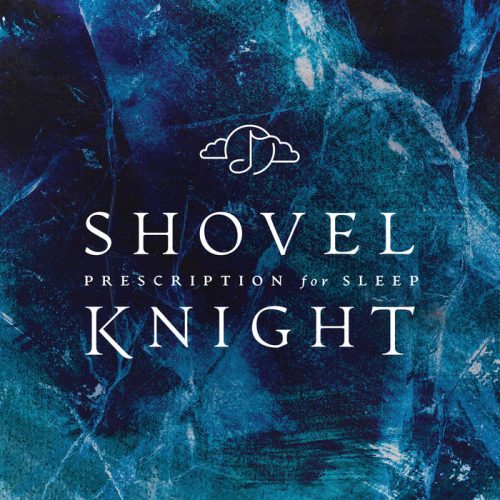 Prescription for Sleep: Shovel Knight is available digitally:
Prescription for Sleep: Shovel Knight on All Storefronts
"I've been wanting to produce this album for a long time," notes album producer Jayson Napolitano. "With King of Cards due out next week, the time is now, and we're especially pleased to share our longest album to date with a beautiful physical edition that I personally can't wait to get my hands on."
The limited edition CD includes two discs of music, silver foil print on the cover, four custom die-cut character stickers, and a 20-page booklet with commentary, a performer interview, and three comics illustrated by artist Maximo Vitaly Lorenzo. The CD version is limited to just 1,000 copies and will begin shipping in the coming weeks.
Prescription for Sleep: Shovel Knight will feature key themes from across the game and its expansions. The full track list is as follows:
01. Steel Thy Shovel
02. Strike the Earth!
03. High Above the Land
04. An Underlying Problem
05. No Weapons Here
06. Of Devious Machinations
07. The Donor's Despair
08. The Requiem for Shield Knight
09. A Cool Reception
10. End of Days
11. The Fateful Return
12. The Alchemist's Haven
13. Waltz for One
14. ALCHEMY
15. Magic Mirror
16. La Danse Macabre
17. Cruise Control
18. Troops, Form Up!
19. Some Blasted Hill
20. A New Dawn
Prescription for Sleep: Game Music Lullabies has enjoyed seven album releases including two compilation volumes (the second of which includes an additional Shovel Knight track, "Courage Under Fire"), three more dedicated to Secret of Mana, UNDERTALE, and Celeste, respectively, a compilation of battle themes turned into lullabies, and a charity EP in honor of late Nintendo President Satoru Iwata.