Destroy everything in your path with "Rocky Rampage: Wreck 'em Up", Joyseed Gametribe's casual, action Arcade game on mobile! (Formerly "Wonderpants: Rocky Rumble)
Meet Boulder Cobblestone, the large and tenacious champion of the Rock Kingdom renowned for his collection of heroic Wonderpants. Jealous of his fashion, the Empire of Scissors stole all of Boulder's Wonderpants one day! Determined to get back his beloved Wonderpants, Boulder sets out with his trusty sidekick Pebble to reclaim his Wonderpants from the evil Empress Clipper.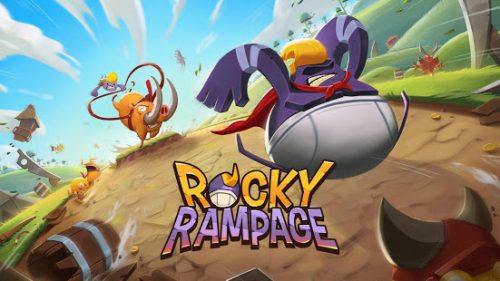 Minions, defenders and castles, nothing is safe from Boulder's rampage as he mows down everything in a blind rage invoked by Empress Clipper's act of thievery! Roll through mobs of enemies and progress even faster with the help of new critters such as energy bees, flying skunks and dragons!
The game is available for Early Access with improved sound effects, an expanded list of critters for you to ride on, and 5 Castles doomed for demolition via human wrecking ball.
Join the Early Access now to experience the wild and destructive gameplay of Rocky Rampage! Keep an eye out for the pre-registration for extra rewards when Rocky Rampage launches!
Download on Google Play: https://play.google.com/store/apps/details?id=com.joyseed.bod