The third and final volume of The Untold History of Japanese Game Developers is complete! It's 423 pages and features over 35 interviewees.
The book is cover to cover interviews, meaning it's 100% pure revelations from the mouths of those who made the games.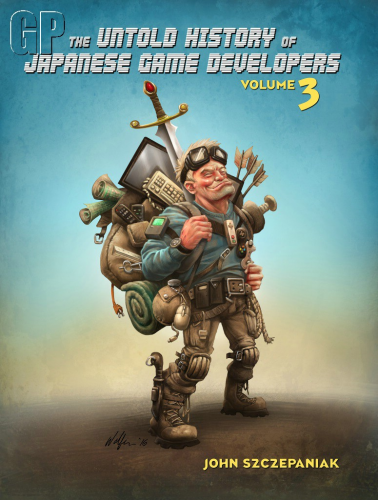 Highlights include:
Michael Jackson sang "a capella" for Sonic 3's music
Falcom RPGs in-depth, including Legacy of the Wizard on NES
Evolution of Dragon Quest
Microsoft Japan secrets
Yu Suzuki wants to direct Swan Lake to heavy metal
Hironobu Sakaguchi spent $10'000 on parties
The Final Fantasy team adapted the Aliens film into a computer game
Konami secrets and the origin of Parodius
PC Engine versus Famicom coder face-off (Turbo Grafx16 v NES)
Some companies tried to sabotage others
Unreleased games – too many to count!
Capcom secrets with exclusive photos
Design documents of games; archive photos and maps
For a video with Sonic creator Naoto Ohshima, where he reveals that Michael Jackson sent a demo tape to Sega in order to make music for Sonic 3, check out YouTube. Ohshima even does a Jackson "a cappella" impression, sounding like a human beat box!
Volume 3 is available exclusively through Amazon