Everyone remembers the courageous Crabs and villainous Reptiles of Appxplore's idle clicker Crab War, but don't forget your friends supporting you from behind the scenes… the Butterflies! This Thanksgiving, it's time to celebrate these unsung heroes of Crab War.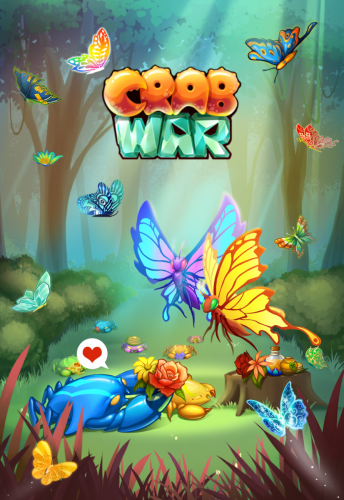 Butterflies flitter about all year round, diligently bringing our crustacean troops all sorts of boosts and resources to aid in battle. To show gratitude for their support, we've introduced crab shells painted with unique butterfly-inspired colors and patterns! Get a special butterfly carapace by collecting nectar from the Azure Butterfly and treating your fluttery friends to delicious nectar-drenched pancakes. You can also gift pearls to the butterflies as thanks for their help, and earn even sweeter rewards!
Want to buy more pearls for your adorable butterfly allies? We're holding a special Black Friday Weekend Sale where you can get an additional +50% pearls on any pearl pack! You can also purchase the Thanksgiving Super Bundle, which contains a veritable feast of rewards including pearls, gems, legendary conches, and more!
You're all invited to Crab War's Thanksgiving Party this November 21st, so join us now and show the butterflies some sweet, syrupy love!
Play Crab War (Android):
https://play.google.com/store/apps/details?id=com.appxplore.crabwar
Play Crab War (iOS):
https://apps.apple.com/my/app/crab-war/id1024875461