In idle clicker Crab War, crabs eat you! A horrifying carnivorous crab has clawed its way into Crab War's Halloween event, bringing fresh terror to the ferocious battle between crabs and reptiles.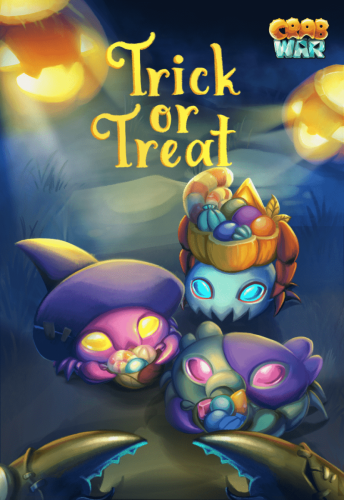 Meet the Chomper Crab, a monstrous new crab with too many eyes, too many teeth, and insatiable thirst for the blood of its enemies. Collect skull fragments to summon this dangerous ally, and unleash its cruel, blood-soaked fangs upon your reptilian foes!
If that's not enough to get your crab claws clicking in excitement, check out the special Halloween Super Bundle, containing plenty of pearls, legendary conches, gems, and genes for the taking! Horror fans will also be able to dress up their Appxplore crabs for Halloween with ritualistic mask-like shells inspired by classic horror movie villains such as Pennywise from It, Jason from Friday the 13th, and Jigsaw from the Saw series.
In addition, another newfound horror lies in wait for you as a permanent addition to the world of Crab War. The cursed Skull Bug has been unearthed from the depths, and its full power will be activated on Oct 29 to bring players a whole new multiplayer challenge. Tap to surpass other players in the Skull Bug's Trial, and you may receive rewards beyond your wildest nightmares!
Can you feel your bloodlust rising? Get ready to sink your teeth into Crab War's terrifying new Halloween event today!
Play Crab War on Android:
https://play.google.com/store/apps/details?id=com.appxplore.crabwar
Play Crab War on iOS:
https://apps.apple.com/us/app/crab-war/id1024875461