Fosmon, the leading supplier of electronic accessories for more than 10 years, today announced its Fosmon Dual Conductive Charging Station compatible with the new Xbox One X. The convenient station charges up to two controllers on contact, providing up to 28 hours of gameplay per charge.
Fosmon's Charging Station is one of the top-rated Xbox One accessories on Amazon, and also an Amazon best seller. Customers have enthusiastically looked to Fosmon to provide the same accessory for the new Xbox One X.
The Fosmon Dual Conductive Charging Station retails for only $39.99 and is now available at Amazon.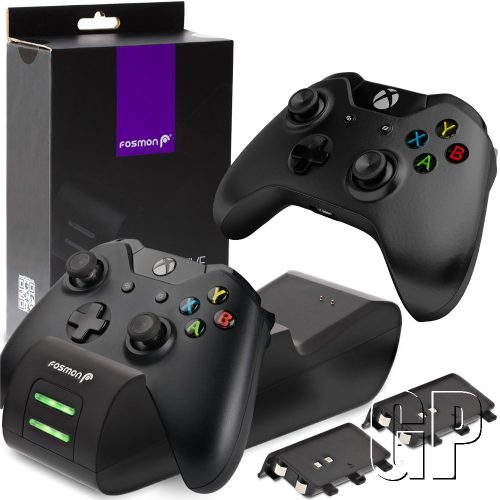 Power Your Play
The Fosmon Dual Conductive Charging Station is compatible with controllers for the Xbox One and the newly announced Xbox One X. Features include:
Freedom from the constant cost and hassle of needing new batteries. The charging station allows you to wirelessly charge two controllers at once, on contact.
Automatic charging without the need to remove battery packs. Convenient LED indicator light will blink when control is being charged, and emit a steady glow when charging is complete.
More power to play – each full charge provides up to 28 hours of play time.
Compatible with most standard Xbox One, Xbox One S, and new Xbox One X controllers (please note the charge is not compatible with Xbox One Elite Controllers).
Charging stations come with Fosmon's limited lifetime warranty. Please refer to Fosmon's website for more information.