Copenhagen-based developer Die Gute Fabrik and publisher Akupara Games announce the digital release of the original soundtrack for Mutazione, available now on Steam, Bandcamp and more. Composed and performed by Alessandro Coronas, the soundtrack contains 36 tracks spanning over four hours of music that accompanied the story of the developer's wonderful world of mutated plants and wildlife.
The length of the work is reflective of the depth of the musical influences and choices made by Coronas in collaborating on Mutazione during the 10 years it was in development; from first sketches in 2009, to a prototype phase in 2012, all the way to the production spanning from 2015 to 2019.
"Coronas has built a musical environment with varied references, from 1960's 'tropical' influences to much more diverse genres that mirror the emotional and physical journeys of the characters of Mutazione," said Hannah Nicklin, CEO of Die Gute Fabrik. "Process has been as important as product for Coronas. All recordings are done live, preserving imperfections, lo-fi aesthetics, and idiosyncrasies, to reflect the more 'down to earth' attitude of the community of Mutazione."
Investigate the aural landscape of Mutazione for the first time, or sink back into relaxing moods by downloading the soundtrack today: https://materia.to/mutazionePR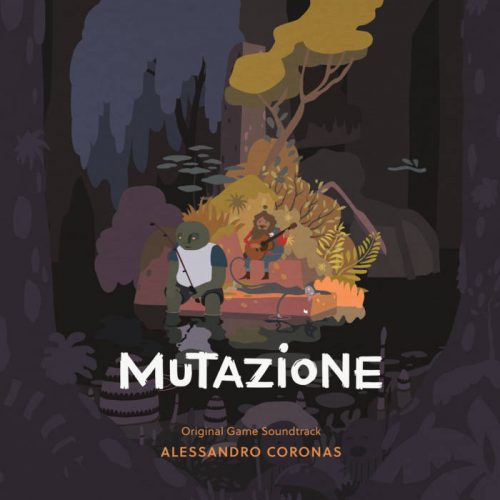 About Mutazione
Mutazione is an adventure game where the juicy personal drama is just as important as the high-stakes adventure. Explore the community as 15-year-old Kai as she travels to the strange and secretive community of Mutazione to care for her ailing grandfather, Nonno. Make new friends; plant musical gardens; attend BBQs, band nights and boat trips; and embark on a final spiritual journey to save everyone from the strange darkness at the heart of it all.