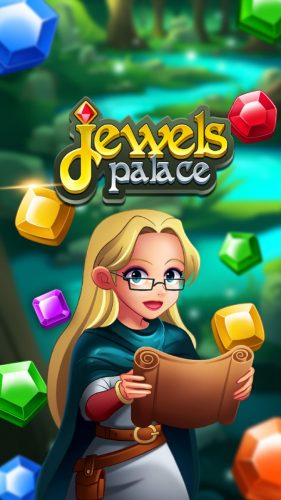 ENP GAMES has announced that the Android version of the match-3 puzzle game, 'Jewels Palace has been globally launched in 144 countries through Google Play store.
As a sequel to the popular game 'Jewels Fantasy, 'Jewels Palace, is a match-3 puzzle game where players match the same type of jewels to progress through the stages. It can easily be understood and enjoyed by everyone due to its simple controls and no time limit, allowing unlimited play.
With high-quality blocks and special blocks in a mystical world map and theme, players can also use items that can be helpful to complete stages. Also, a new system where the gravitational pull shifts from one direction to the other has been added to provide more variety to the fun experience.
Not only that, one of the most significant characteristics of 'Jewels Palace is that it is free and is enjoyable in an offline environment.