A new batch of enchanted characters arrives alongside fresh content in Overhit, the widely-popular turn-based action role-playing game (RPG) from NEXON Korea Corporation. Mobile players worldwide can jump into the latest update for free on the App Store and Google Play.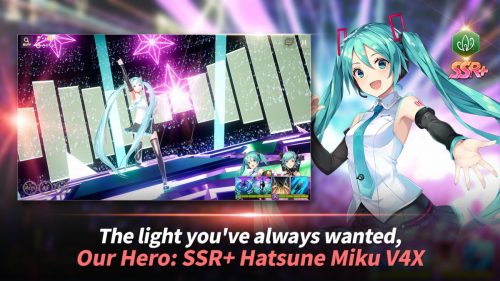 The massive content update furthers Overhit's strategic action adventure gameplay with a myriad of new additions, including:
Epic New Heroes – The update adds two powerful Wind-Type heroes to Overhit's daunting roster, voiced by anime legends Kaito Ishikawa and Shunsuke Takeuchi. From now until Thursday, Dec. 12, players can experience Chance Boost Gachas for both characters

Hercules appeared from out of nowhere near the Duchy of Serendia and Industria. His brute force has earned him the position of boss in the streets at night
Awakened Ash gained possession of the Chrono Timer, and is now Overhit's first ever Awakened hero. He now can use the Timer to manipulate time and space to appear in two places at once

Saion Balances – Overhit's epic Wind-Type SSR hero Saion has been balanced to become stronger than ever before
Saison Event Dungeon – For a limited time, players can test their merits in this event dungeon at three difficulty levels: Story, Hard and Extreme. Player can experience new cut scenes and exclusive rewards
New Raid Boss – Cliel, the Water-Type monster from galactic depths of an ocean in Disconnectia beckons daring players in exchange for Chaos Gear, which boasts a higher rank than all other gear in Overhit
Original and World Raid Boss Modes – This revamped Raid Boss mode (single play) includes two difficulty levels for now. In the World Raid Boss mode, players who defeat Cliel will earn additional special rewards
Special Events – Today's update delivers several festive events including the Seven Day Attendance Event, Hero Growth Support Event for Wind-Type heroes, Rock-Scissor-Paper Event and Bingo Event.
Overhit invites players to command the Black Wings resistance army packed with characters from across time and space. A cast of more than 120 unforgettable heroes voiced by world-renowned anime voice actors such as Ishikawa Kaito, Uchida Aya and Morikawa Toiyuki take charge in a gorgeous world with console-inspired 3D backgrounds.
The latest Overhit content update is now available for players worldwide on iOS and Android.